This store requires javascript to be enabled for some features to work correctly.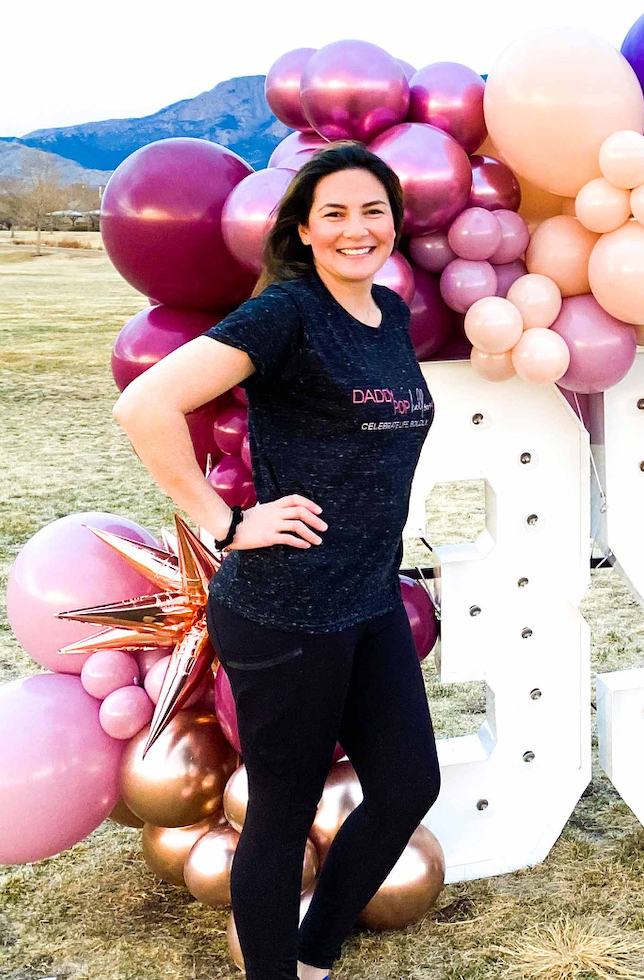 hi, I'm Vanessa!
Wife, mom of 2 girls, and Owner of Daddy Pop Balloons. DPB was created to help me navigate being a new-again mom (big spread in ages) with the goal of working while also being present for and with my girls. I've always had a gift of creativity and a garage full of crafts that I just knew I'd get to use "someday". My prayers were answered when I saw a gorgeous jumbo helium balloon a friend of mine posted on social media in 2018. I knew in that moment that was how I'd use my gift!
When I told my family at the dinner table that night, " I'm going to open a balloon business," they laughed with the innocent sense of "what's she going to do now? " in their voice. Anyone with the entrepreneur spirt knows this giggle well… including my Dad. He passed away from terminal cancer just a few months before my youngest daughter was born. He was a lifelong entrepreneur, a true chaser of dreams, with such a brave, bold spirit while always finding ways to celebrate every big and small moment of life. I knew I wanted to honor his spirit and legacy through the business. Thus, the name Daddy Pop Balloons was born in January 2019.
While based in Mansfield, TX, we happily serve all of the Dallas-Fort Worth Metroplex. Our dreams are big and imaginations abundant - a perfect combo to curate the perfect art, through balloons, to celebrate every important event in your life! From birthdays to retirements, corporate events to a backyard BBQ, anniversaries to graduations, the birth of a new life to another decade of life - we are here for it all. We believe in celebrating life boldly. And more than anything, we're honored to be a part of your special moments in life.